At West Michigan Chiropractic, we are committed to improved well-being and health of the entire Portage and Kalamazoo communities.
We believe chiropractic care can help you live life to its fullest potential.
Our team believes each individual in our community deserves a high standard of healthy living and we abide by the mission of chiropractic care. Using a result driven technique, chiropractic adjustments restore the function of your central nervous system by removing nerve interference. This leads to better health, a better community, and more proactive lifestyles. At West Michigan Chiropractic, Drs. Ryan and Sarah Malarney and the West Michigan Chiropractic team are here to provide you with the best care possible and aim to be your first stop in preventative care.
At West Michigan Chiropractic our mission is to empower individuals and families in our community to make educated decisions regarding their health. We strive to be your first stop in obtaining optimal health and wellness. Using state-of-the-art technology, we take a holistic approach to your healthcare, where we not only address the symptoms, but also approach the body as a whole.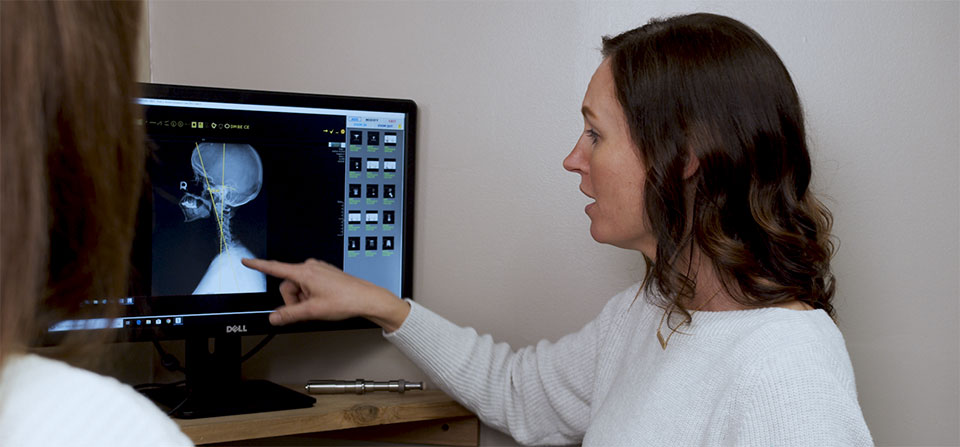 The West Michigan Chiropractic Team incorporates the latest technology, scientific advancements, and education every step of the way. Continued education and training allow us to provide you with the highest standard of care and enables you to be an active part of your health journey. Our ultimate goal is to provide exceptional care for each person so pain and illness may be alleviated, and you are able to live life to its fullest potential.
The Heart of the Practice
Chiropractic care can improve overall body function and health, and this is what lies at the heart of our practice. We care deeply for each person who walks through our doors and strive to help you live life to the fullest. Beyond chiropractic care, we have cultivated a family-like culture that is full of joy and hope for each and every person.
Our team welcomes entire families and individuals. If you are ready to uncover how chiropractic care can impact and transform your life, call us to schedule your first appointment. We would love to be your local Portage and Kalamazoo chiropractor.
The driving power behind chiropractic care is ensuring that the central nervous system can communicate all necessary functions from the brain to the body. Torque release technique removes interference in this system, allowing the body to function optimally. Drs. Ryan and Sarah Malarney want to provide the best care for you and your family. Our mission is to become your Portage chiropractors, and it is our goal to see every person in the Kalamazoo area living their healthiest and best lives.
Book your appointment today with West Michigan Chiropractic.