Complete New Patient Forms
Before your initial appointment, you must complete our new patient forms. These can be filled out 15 minutes before your appointment at our office or you can download these forms from our website. The information you provide on these new patient forms provide us with better insight into your health history which enables us to create an action plan suited to you and your current situation.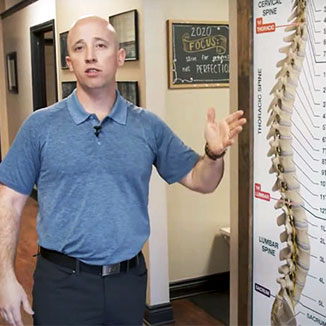 Getting to Know Our Space
During your first visit, you will be given a full tour of the office. We will explain the history of chiropractic care and the workings of the spine, as well as where everything is located so you will feel comfortable from the moment you walk through our doors.
On the tour, you'll view our diagnostic imaging areas, the adjustment rooms, restrooms, and more. Feel free to ask any questions about chiropractic care or about our office.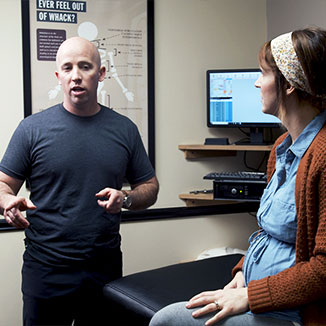 Initial Consultation
After the tour, you will sit down with one of our team members and discuss your health history and health goals. During this time, feel free to bring up any concerns you might have. It is our goal to provide you with an exceptional experience and to gather all information necessary to know how we can best help you.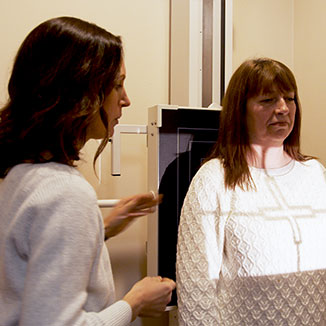 Initial Exam and Digital Imaging
A complete nerve and muscle assessment, looking at your spine, nervous system, and muscles is performed after your consultation. We use our state-of-the-art technology to provide a detailed overview of your spine and nervous system. Some individuals may require further diagnostic imaging, which is decided at this time depending on your condition and other factors. These diagnostic and digital images provide more detail in the cause of your health issues and allow us to specify any abnormalities.
We also perform a complimentary benefit check of your insurance. From this, we can tell you what your insurance covers and what it does not cover. This allows you to make an educated decision moving forward with our services.
Creating an Individual Chiropractic Care Plan
After your initial assessment, we will have you schedule your next visit, the New Patient Orientation. At this visit, Drs. Ryan and Sarah Malarney will provide further education on the technique, workings of the office, and other important information in order to ensure you have an exceptional experience and fully understand what is happening when you start care. This entire appointment typically lasts about 45-60 minutes.
After the orientation, they will provide the results of your assessment and explain how chiropractic care can help. They will then outline a plan of action made specifically for you and your needs. This plan is designed to get you optimal results, as well as aims to improve your health and wellness using the most current chiropractic methods, but also to make care as affordable as possible.
At West Michigan Chiropractic, we believe everyone can lead a life of improved health and wellness.
We are passionate about helping the Portage and Kalamazoo communities, and we look forward to becoming partners on your journey toward optimal health. Contact West Michigan Chiropractic for more information or to schedule your appointment today.
The driving power behind chiropractic care is ensuring that the central nervous system can communicate all necessary functions from the brain to the body. Torque release technique removes interference in this system, allowing the body to function optimally. Drs. Ryan and Sarah Malarney want to provide the best care for you and your family. Our mission is to become your Portage chiropractors, and it is our goal to see every person in the Kalamazoo area living their healthiest and best lives.
Book your appointment today with West Michigan Chiropractic.