Chiropractic Care for Infants and Children 
All parents know that their children's health is one of the most important things they have to tend to on a daily basis. Whether your children suffer from any specific issues or not, their health is likely in the back of your mind at all times. For this reason, we encourage children to begin healthy habits at a young age, from eating vegetables to developing good oral hygiene to staying active and more. Healthy children tend to grow into healthy adults, which we all hope for our children. There is also an instinct to protect children from some of the harsh medications and procedures that many are exposed to, and for that reason, chiropractic care can be a great way to foster wellness in children and prevent any issues from developing or worsening as they age.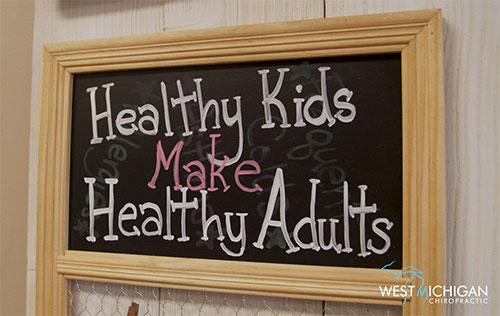 Common Pediatric Ailments
It's common knowledge that all babies will cry, and that is normal behavior to an extent. It can be difficult to use those cries to determine what your baby wants when they have no other way to communicate, but in infants, there may be common health issues that you have to deal with. Colic, which is excessive inconsolable crying with no known root cause, is stressful for not only babies, but also for parents as well. Things like growing pains, spitting up, and teething may also occur in infants, leaving parents looking for solutions. As they grow and begin to walk and play, children may also begin to experience injuries, both minor and major. While some falls and bumps are normal, they can cause misalignments in the spine or other injuries that may cause discomfort. While infants and children can suffer from most of the same issues that adults do –after all, their nervous system works the same! – they may be more prone to injuries than their older counterparts. If these aren't treated from an early age, they can compound and cause issues later in life. Teaching your child the importance of regularly visiting a Portage chiropractor from a young age can build healthy habits for their future.
Pediatric Chiropractic Care 
Just like an adult's spine, a child's spine can be misaligned. Even before your baby is mobile, they could have misalignments resulting from birth or other sources. Studies indicate that when cared for appropriately by a chiropractor, there is no danger to a child getting a chiropractic adjustment. Not only can chiropractic help with misalignments or injuries, but it can also lead to improved sleep, better behavior, and optimal brain development in children as well. Your child's developing brain is heavily impacted by the spine, and ensuring alignment and health there may cause relief in a number of areas. 
Visiting West Michigan Chiropractic 
While chiropractic adjustments are known to be safe in infants and children, you still want to make sure your little one is in good hands. At West Michigan Chiropractic, Drs. Ryan and Sarah Malarney perform gentle adjustments specifically for children. Dr. Sarah Malarney's main focus is pregnant women and children, and she is a member of the International Chiropractic Pediatric Association. West Michigan Chiropractic's goal is to help healthy children become healthy adults, and Drs. Marlarney will give your child the best care possible to reach that goal.
The driving power behind chiropractic care is ensuring that the central nervous system can communicate all necessary functions from the brain to the body. Torque release technique removes interference in this system, allowing the body to function optimally. Drs. Ryan and Sarah Malarney want to provide the best care for you and your family. Our mission is to become your Portage chiropractors, and it is our goal to see every person in the Kalamazoo area living their healthiest and best lives.
Book your appointment today with West Michigan Chiropractic.